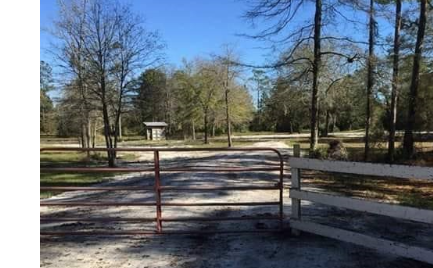 The Wedding Chapel @ Covenant Acres has been developing for over 15 years. We have experience in photography, cake decorating, flower design, coordinating, decorating and wedding planning. While looking for a wedding venue, please consider these things that set us apart from others...
The typical wedding venue gives you very little time to setting up and decorating. We understand and allow you to check in Thursday @ noon to begin setting up and check out is Sunday @ noon. That's 3 full days for you to have plenty of time without stress of being on a strict time crunch.
* Rental allows the rehearsal and rehearsal dinner to be here within your 3 days if you desire.
* We have several rustic items you can use for decorating.
*Your party can last as late as you want.
*We are only 20 minutes from Brunswick.
* We are conviently located 3 minutes from Satilla Grocery, Family Dollar and Dollar General which is fantastic for the last minute emergency supplies that was forgotten.
* Set on a 5 Acre property, the Chapel is easily decorated for the rustic, elegant, amazing wedding of your dreams and your Pinterest Pins.
* We can help you with basic planning of your wedding and have a list of preferred wedding professionals you can contact.
* We allow you to bring your own caterer, DJ, bartender, etc.
* We offer Add-on services for Officiant and photography services
* Our Wedding Chapel is designed for up to 50 people, outside ceremony up to 100 people
* We always offer a 10% discount to First Responders, Nurses, Teachers, Law Enforcement and Military